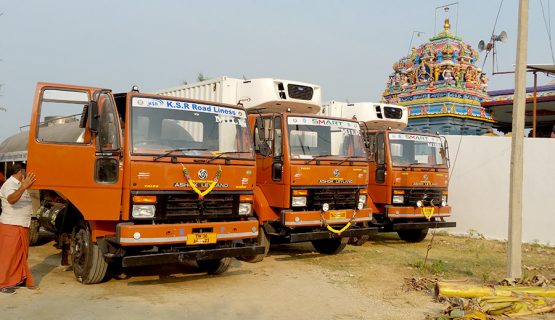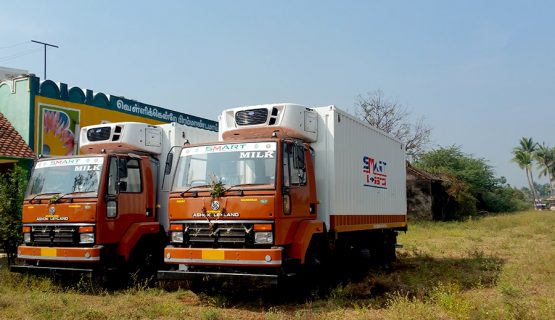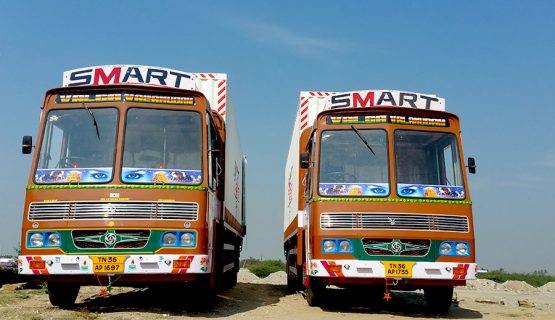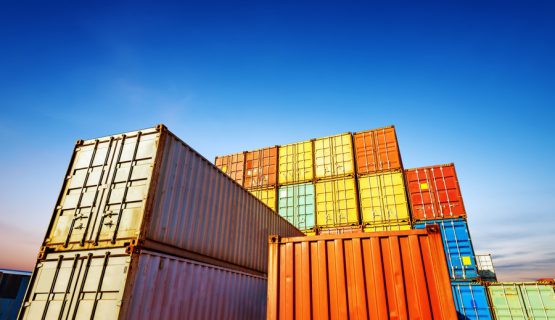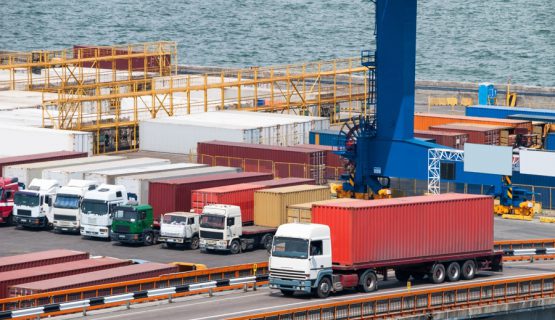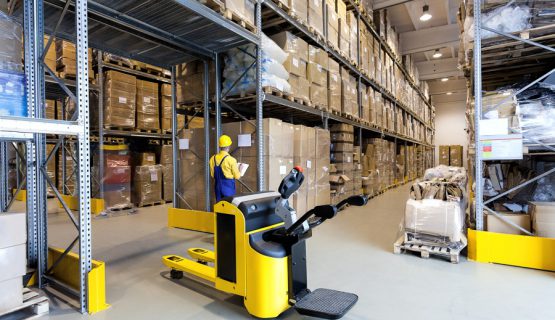 GENERAL TRANSPORTATION
We offer best Container, Open body and Reefer vehicle services to our client for their valuable goods and products. We ensured that our client be aware of their goods handling and safe care. We have carved a distinguish position amongst the dynamic service provider of Containers. For the safe handling of goods from one place to another, we have a number of big containers with us, which are used in these services. Our clients can avail these services at industry leading prices from us.
Smart Logistics integrated supply chain services and logistics solutions. With international expertise in analysis and management of the transport supply chain and reach across India, we deliver cost-effective solutions that meet business transport requirements.
Packaging & Delivery
Smart Logistics provides customized inspection, packaging services, ensuring that our client's goods are safe from pilfer and damage and ready for shipping.

Storage
Smart Logistics offers dedicated, shared and bonded warehousing solutions that are an integral part of our clients supply chain.
Global Logistics
Smart Logistics has the experience and the expertise to optimally manage your logistics requirements with global coverage and multi-modal capabilities.
MOST SERVICE PRODUCTS
Smart Logistics is door-to-door service and we carry all products both in frozen (-18°C), chilled (2 to 4°C) categories, Cool (15 to 20°C) categories and Ambient products. Currently we are offering these services all over India. Smart Logistics gives great advantage in terms of reach and flexibility to existing markets and points of sale that are still untouched or remain a challenge.
Raw materials, Vegetables and all type of finished goods.
Multi-temperature products (Frozen/Chilled)
Flexibility of load – move from 500 kg to 4000 kg
Fixed scheduled movement to each lane
Door-to-Door
GPS enabled – track, trace and temperature monitoring
OUR FEATURES
We gives immense flexibility to customers to move their products from anywhere to anywhere in India in a multi vendor and multi location scenario. Our transit times ensure that we deliver safely and on-time. This is our commitment.
We have a dedicated set of personnel and a 24×7 call centre that tracks all vehicles until they reach the final destinations. Smart Logistics is equipped with fleet management software, TMS and GPS with temperature monitoring function.
Smart Logistics offers radical tailored-made cost-optimization solution by constant innovation. It has the expertise to design solutions and deploy specific carriers to meet your requirements and help bring down your logistics cost.